Daniel Zarka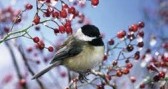 We're passionate about birds and nature. That's why we opened a Wild Birds Unlimited Nature Shop in our community.
East Lansing, Michigan
2200 Coolidge Road, Suite 17
East Lansing, MI 48823
Phone: (517) 337-9920
Fax: (517) 337-9921
Email: Send Message
Store Hours:
Mon - Sat: 10:00 am - 6:00 pm
Sun: Closed

Additional Website:
Visit our other website
Comments:
We are located in the Coolidge Court near Country Stitches and across the street from the Lake Lansing Rd. Meijer.